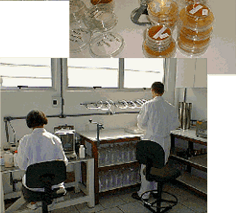 MBI's full service indoor air quality laboratory specializes in the identification of biological contaminants found in the building environment. We are proud to have been a pioneer in the science of indoor air quality (IAQ) since 1987. MBI provides extensive identification and reporting services of microorganisms at competitive prices.
On/off-site consulting and analytical services are available.
Mycotech Biological, Inc. continues to undertake pioneering IAQ research targeting critical indoor environmental issues. With an established record of ethical scientific practice and a solid commitment to customer service, it is clear that MBI represents an international leader in the analysis and research of indoor air pollutants.